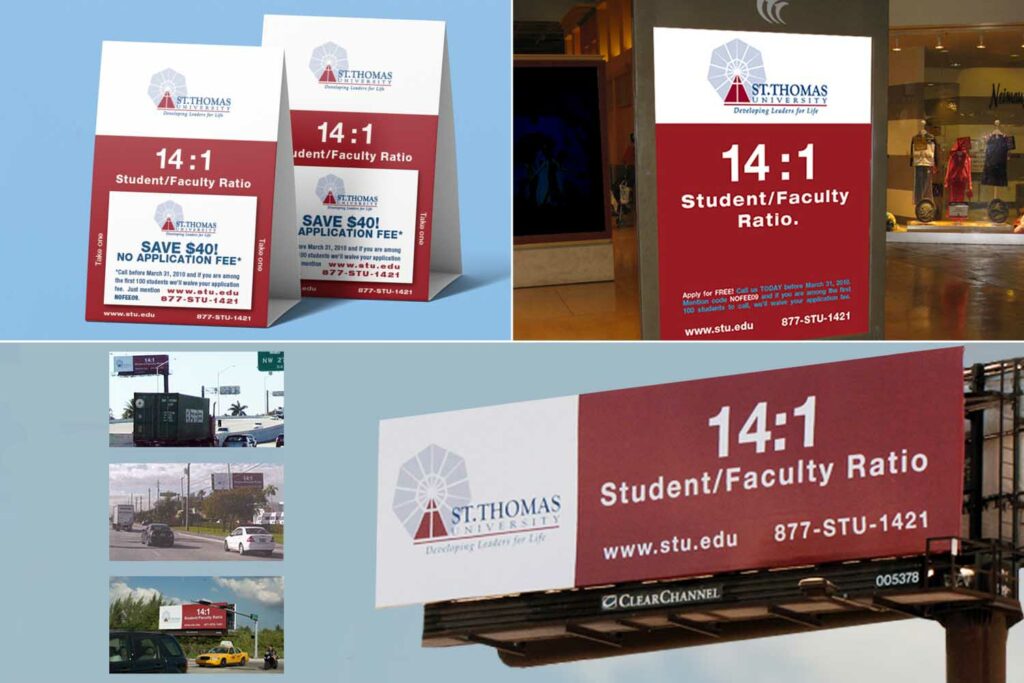 Innovative Marketing Campaign Boosts New Admission Prospects for Private College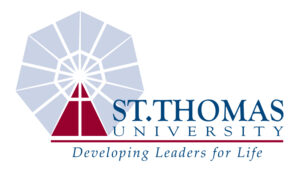 SITUATION
St. Thomas University (STU), a private Catholic University offering undergraduate and graduate degrees, needed more exposure and student admissions. Its top two area competitors, Broward College and Miami Dade College, are well-known, large public colleges. The university had a short window of time to create awareness among local high school students at a time when they were making critical college choices. St. Thomas turned to Zilveti Communications for a creative, rapid response campaign.
 PROCESS
Our market research showed that the university's much lower student-to-faculty ratio of 14 to 1 offered a huge advantage over its competitors' ratios of 32:1 (Broward) and Miami Dade (26:1). We created the "14:1" Campaign to show how St. Thomas offered a much better opportunity for personalized education where students would not be just a number in the crowd. We created strategically placed billboards across Miami-Dade County and inside Dolphin Mall, which was highly frequented by local high school students and their parents. The promotions directed interested parties to an 800 number at St. Thomas' Office of Admissions.
RESULTS
In just 45 days, Zilveti Communications conceived and executed the "14:1" Campaign, which generated an overwhelming number of inquiries to the delight of admissions officers. The campaign resulted in a significant, targeted database of potential students for the University.